Host Hotels
Hotels will start taking reservations on July 1st
Hyatt Regency Hotel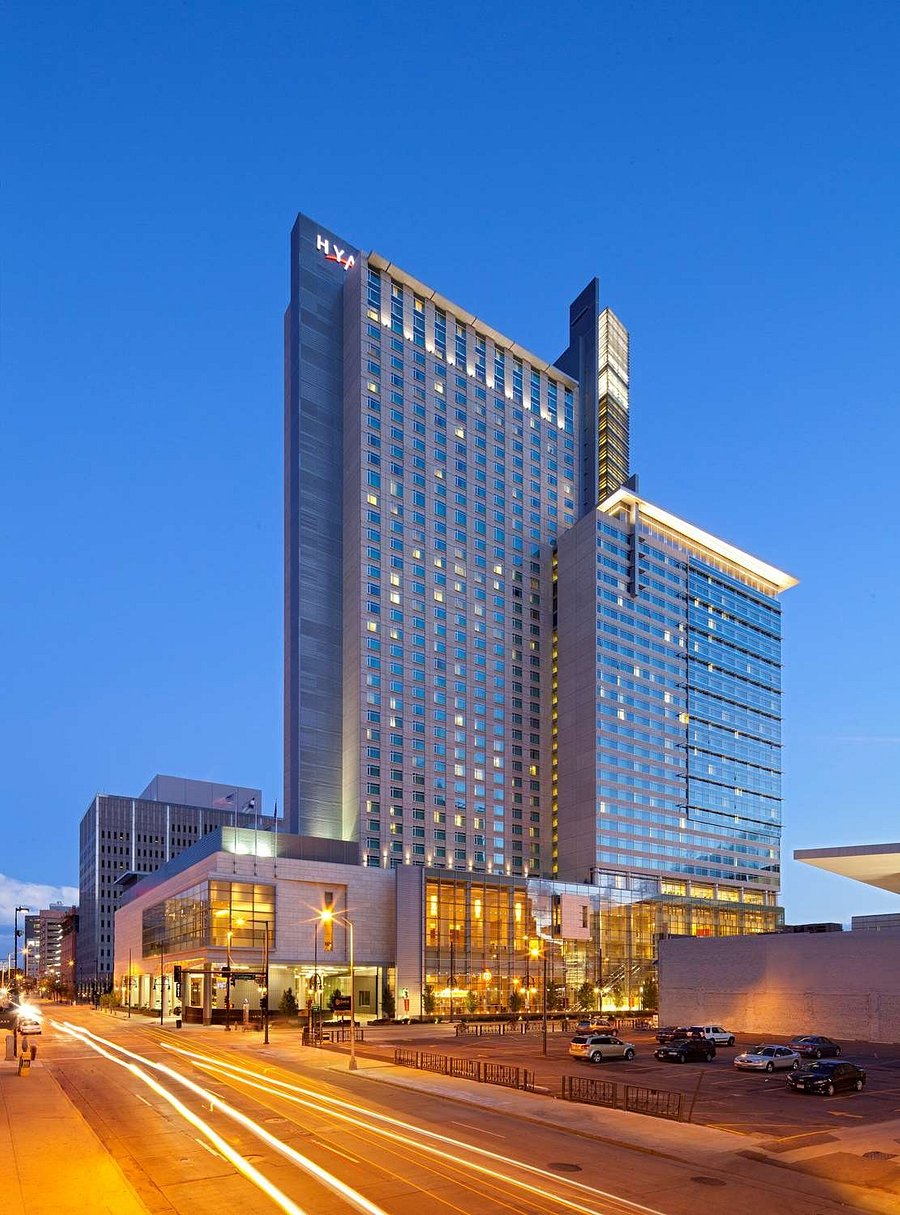 Colorado Thespians has negotiated a special hotel rate with the Hyatt Regency Convention Center  as our host hotel for 2022. When you call to make your room reservations, make sure to mention Colorado Thespians to receive your special rate.
Please note that all of our hotel properties will have other guests. If students are disrespectful or loud, individual schools can be charged for the refunded amount extended to the disgruntled guest. Denver curfew is strict and students should be careful not to leave the hotel property in the evening. The thespian schedule is made to accommodate the Denver curfew hours. Pools and Health Clubs at all hotel properties are off limits to students.
Dining. The Hyatt Regency has several restaurants, coffee shops and a gift shop. Feel free to contact them for dinner arrangements for your group and special pricing. The Hyatt Regency is located 1 blocks from the convention center and near the 16th Street Mall, which also has numerous dining experiences.
Security. Besides the hotel security and the chaperons from each school, the Colorado Thespians utilizes the Denver Police in and around the hotel property in the evening after events conclude. Colorado Thespians does not accept responsibility for your students. Colorado Thespians will notify the Denver Police Department and hotel security to handle all violations. Security is also on property at the Colorado Convention Center, along with the Denver Fire Department and paramedics. Students are only allowed access to events by displaying their Colorado Thespian name badge. Badges must be worn at all times and during all events. Parents who wish to attend must purchase a day pass or an evening performance pass in the conference registration room.
Tax exempt. To receive your tax exempt status with any hotel property, you must pay with a school check or school credit card. Be sure to fill out and send in your tax exempt certificate to the hotel property. Here is a note from the Hyatt on booking rooms.  Click here for a tax exempt packet.
Host Hotel
Colorado Thespians Hotels
Sheraton

1550 Court Pl, Denver, CO 80202, 303-893-3333

Single/Double/Triple/Quads $139

Hyatt Place

440 14

th

Street, Denver, CO 80202, 303-893-2100

Double Queen $129

Embassy Suites Convention Center

1420 Stout Street, Denver, CO 80202, 303-592-1000

Double Queen Suites $169-179

Hilton Garden Inn

1400 Welton Street, Denver, CO 80202, 303-603-8000

Single/Double $129, Triple/Quads $139

Home2Suite

801 15th St, Denver, CO 80202, 303-759-1301

Single/Double $129

Tru by Hilton

801 15th St, Denver, CO 80202, 303-753-1201

Single/Double $139

Hilton City Center

1701 California St, Denver, CO 80202,

303-297-1300

Single/Double $109